Are you looking for the best backpacking sleeping bag? Whether you are backpacking, camping, or going on an expedition, the perfect sleeping bag will guarantee you a comfortable night's sleep.
Best Backpacking Sleeping Bag
Over the years, sleeping bags have evolved. The materials used today are lighter, have better insulation, and are warmer. Additionally, you can pair your sleeping bag with your tent or shelter of choice.
I owned a 1980 US MSS vintage sleeping bag that was wonderfully comfortable, warm, and soft. There were two significant drawbacks: it was heavy and not waterproof. It is freezing to sleep in a bag if you are caught in rainy weather.
Sleeping in the great outdoors means staying warm and comfortable. Furthermore, a great sleeping bag should be lightweight and waterproof.
When purchasing a sleeping bag, it is vital to determine its materials to ensure that it will be the right choice for backpacking, camping, and any other outdoor activity that would require you to use a sleeping bag.
It may also be beneficial to determine your trip's environment, weather, and location when selecting a sleeping bag.
The shape and size of sleeping bags also vary. Mummy-shaped sleeping bags are the most popular design, and I highly recommend them. 
Mummy Sleeping Bags
A benefit of this design is that it helps your body to stay warm without exerting much effort. Typically, these bags are narrower at the feet. Comparatively to a rectangular-shaped sleeping bag, it traps heat effectively.
As it takes up less space, the sleeping bag heats up faster, keeping you warmer for an extended period. In addition, a mummy-shaped sleeping bag is very lightweight compared to rectangular sleeping bags.
To trap heat, less air is present inside the bag, similar to a cocoon. Because of their heat retention feature, mummy sleeping bags are considered the best sleeping bags for backpacking.
Rectangular Sleeping Bags
Compared to mummy-shaped sleeping bags, rectangular bags are less effective, but they allow for more flexibility. For summer camps or day camps, these bags are ideal. You can stretch your body comfortably in these traditional bags.
Semi-Rectangular Sleeping Bags
Despite the simple design, you will have more room, but the insulation is less effective than mummy-style bags.
Synthetic Sleeping Bags
In wet conditions, these sleeping bags dry quickly. Sleeping bags made from synthetic materials resist moisture. 
Down Sleeping Bags
In addition to being lightweight, breathable, and highly compressible, down bags are also straightforward to clean. Feathers from geese or ducks are used to make this sleeping bag, which is considered the warmest. Therefore, when temperatures are freezing, this sleeping bag can be beneficial.
Three Season Sleeping Bags
Suitable for temperatures in spring, autumn, and summer. These bags are designed to keep you warm in cold weather and keep you dry in warm weather.
Four Season Sleeping Bags
Four seasons, as the term suggests. These high-performance insulated bags will help you stay warm even when temperatures are low. These bags are intended for use during freezing winter nights when frost and snow might be present. 
Mountain Hardwear Bozeman Flame Sleeping Bag 20F Synthetic
The Bozeman™ Flame 20° F is an excellent bag that efficiently maximizes warmth without constriction. A full-length zipper and double sliders provide versatile ventilation.
In addition to providing maximum warmth and comfort, the foot box allows natural foot positioning. Alternatively, you can use the microfleece-lined stuff sack as a pillow.
Trestles Elite Eco 30 Women's Sleeping Bag 30F Synthetic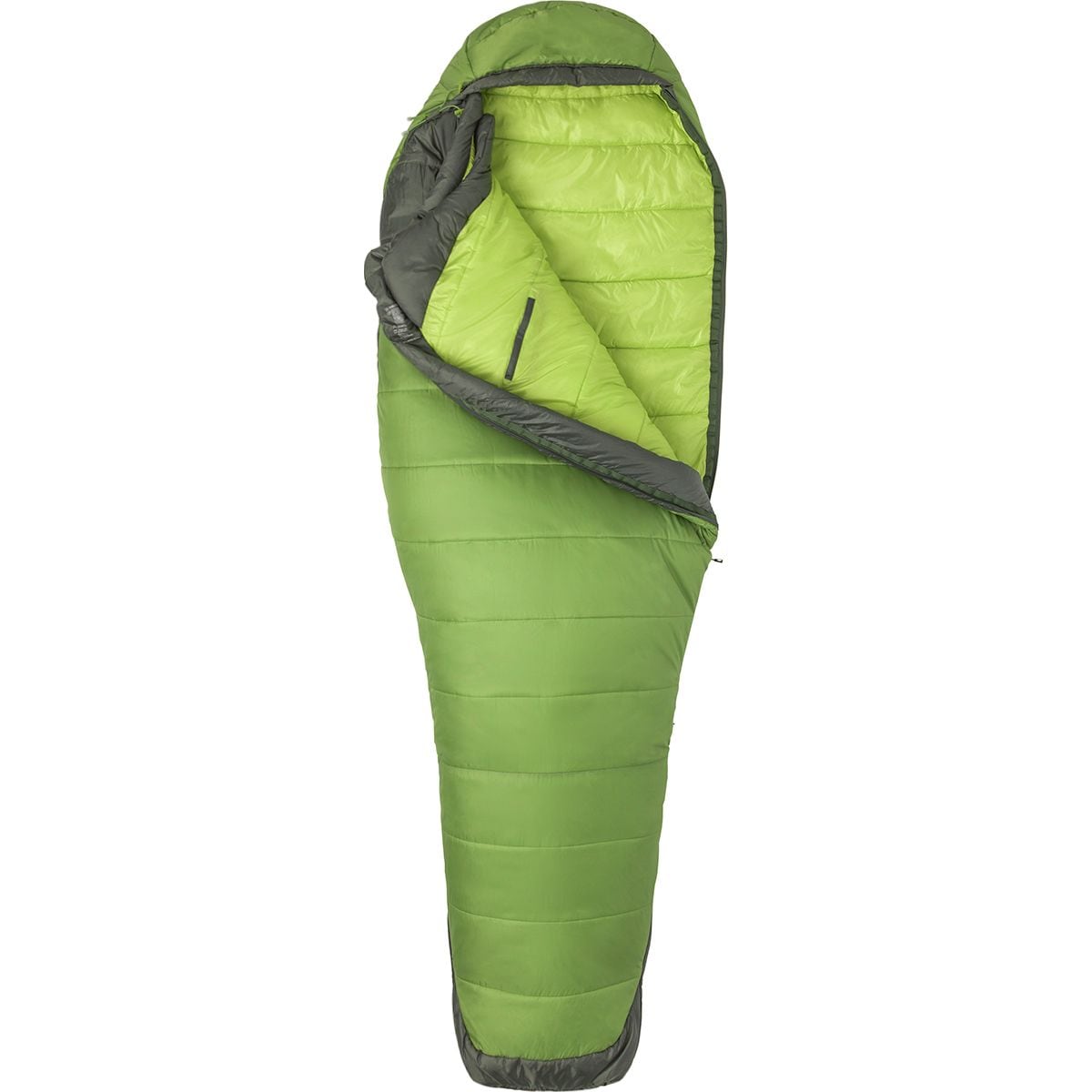 Designed to keep you warm and comfortable. The HL-ElixR™ Eco Micro provides a soft feel as well as maximum comfort. The Elite Eco 30 also includes a compression stuff sack and a storage bag. It is also equipped with an external stash pocket as well as hang loops.
This bag is eco-friendly and also supports an anatomic 3D snug foot box design which increases the insulation and provides warmth and comfort.
HighLite Sleeping Bag 35F Down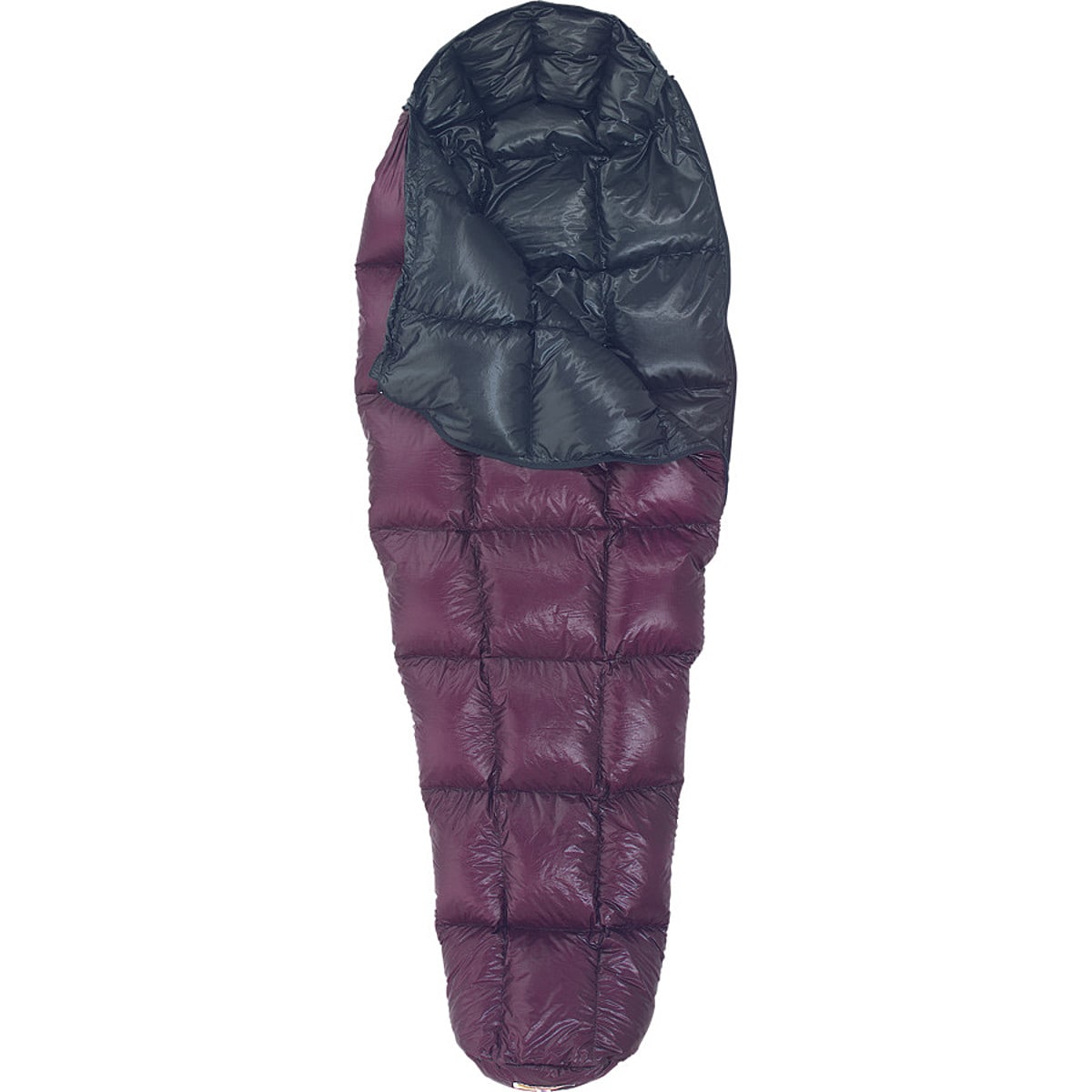 Western Mountaineering HighLite is a lightweight sleeping bag. It is made from ExtremeLite™ shell fabric keeps the weight to a minimum. 
The HighLite bag is compact and very easy to compress. It is also composed of 850+ goose down. This pack is recommended for summer camps as well as outings.
Rook Sleeping Bag 30F Down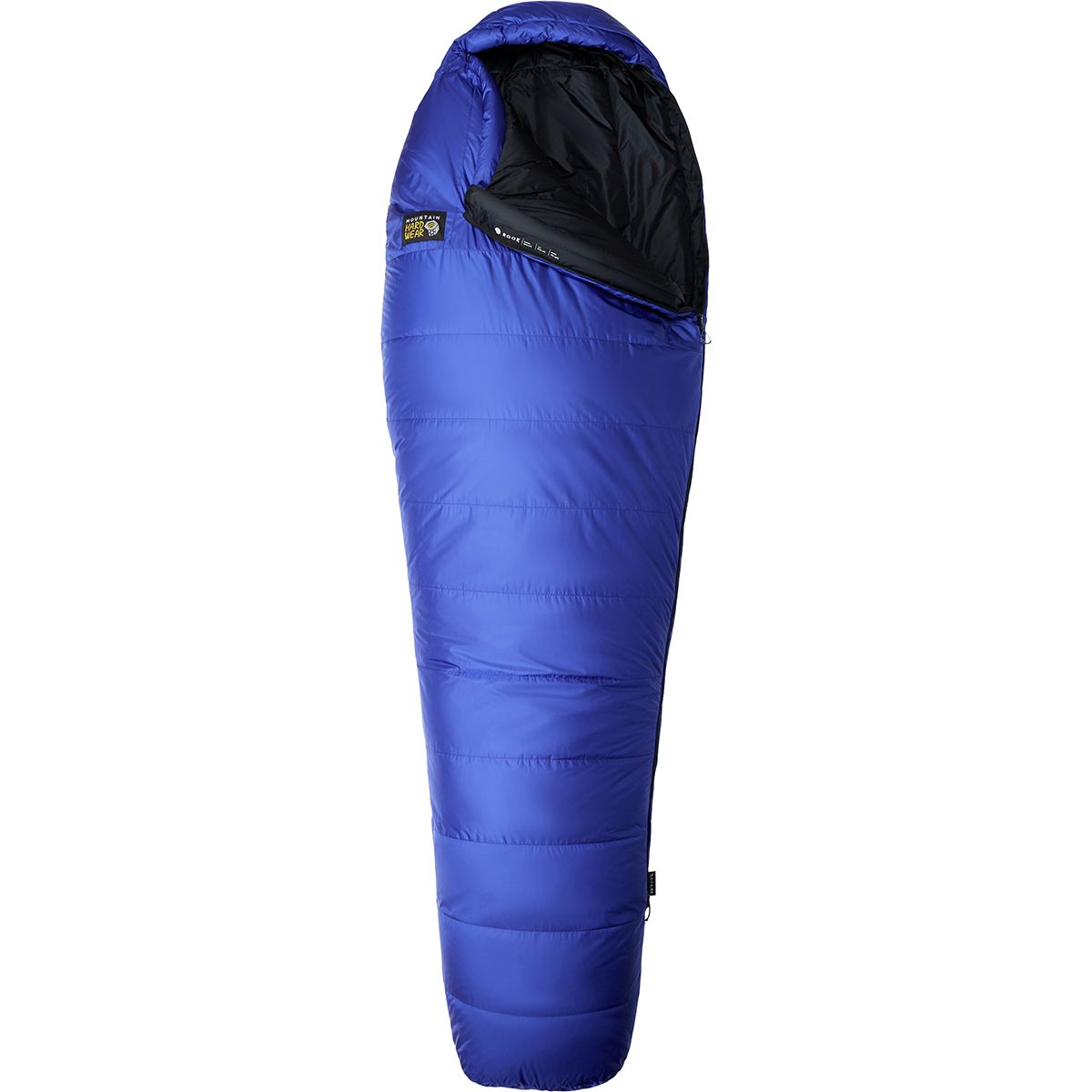 The 650-fill down makes the Rook 30F Down sleeping bag super lightweight and compressible. Not to mention, the heat retention is excellent. The mummy design is effective in keeping you warm and comfortable.
The ventilation is superb with its two-way zipper design. It also includes a compression sack as well as a mesh storage bag. It also boasts a durable water-repellent finish.
MegaLite Sleeping Bag 30F Down - The Best Sleeping Bag For Backpackers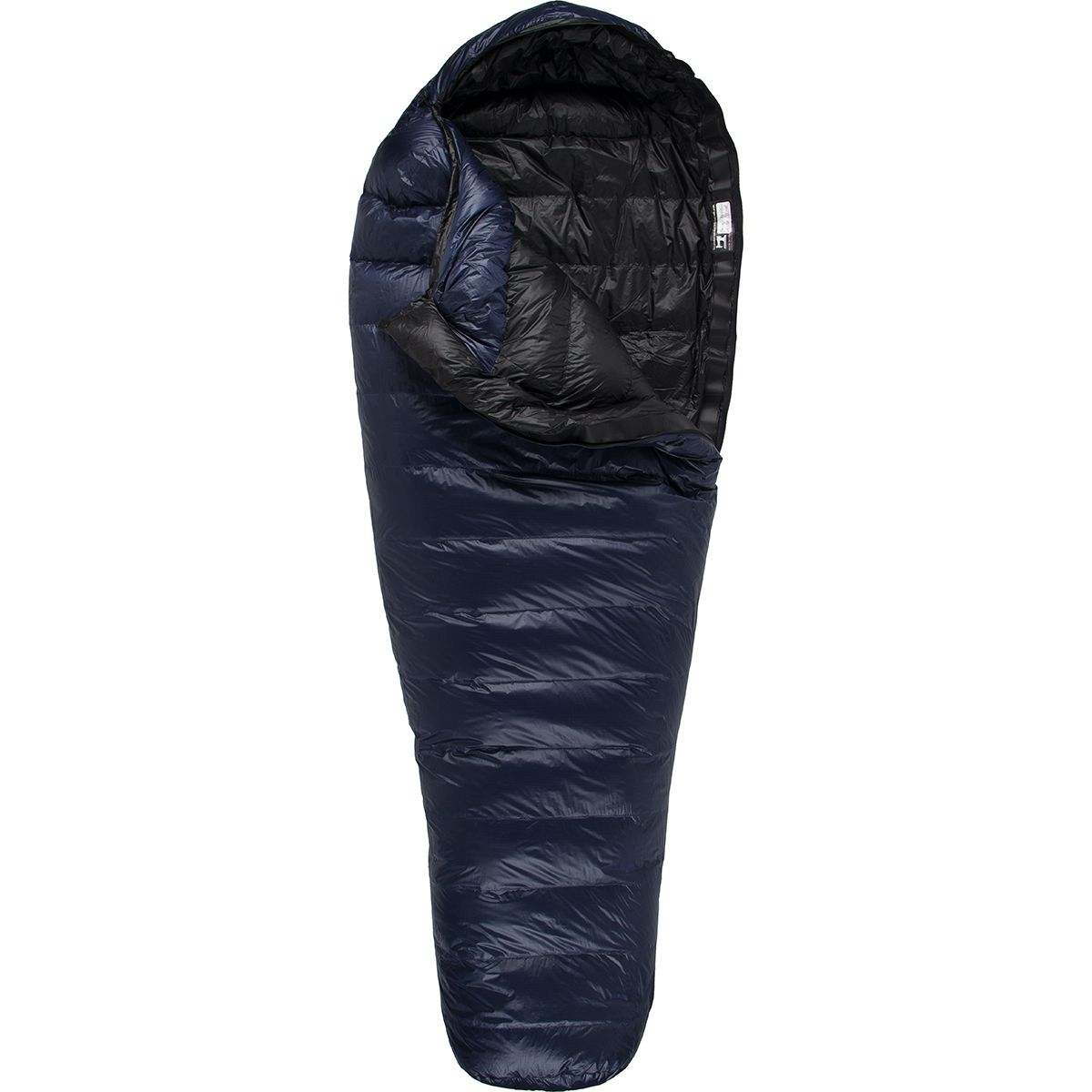 The Megalite is by far one of the best sleeping bags for backpacking. The 850-fill down insulation provides outstanding heat retention to keep you warm. In addition, the ExtremeLite™ shell fabric makes this bag super light as well as easy to compress.
The insulation is superb and protects you from extreme cold weather. However, one of the best features of this bag is its ventilation system. Specifically, it is ultra-breathable and also very compact, and is very easy to compress.
Since the Megalite is easy to compress, it easily fits inside a backpack with no sleeping bag compartment.
Altitude AtI Sleeping Bag: 25F Down - Women's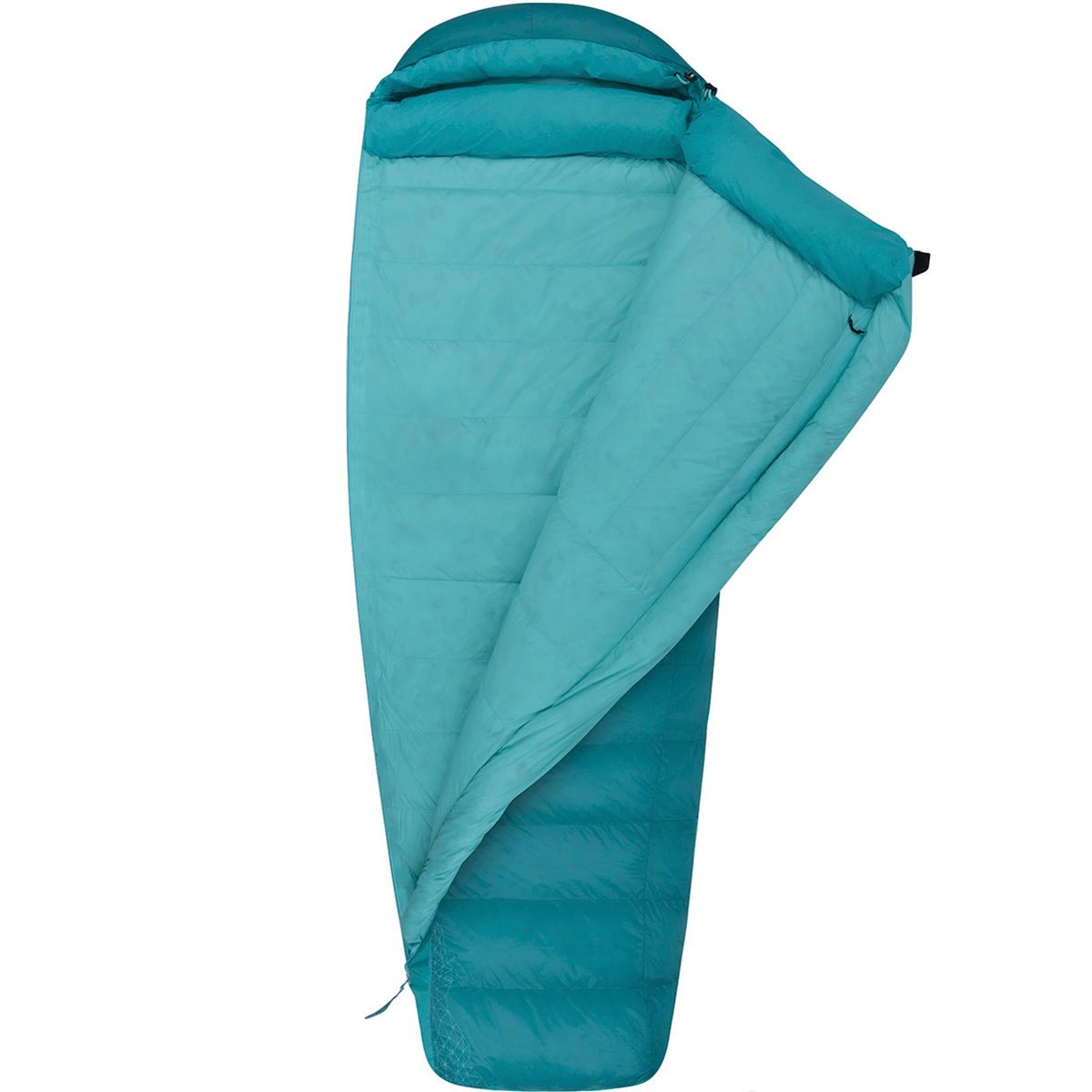 The Altitude 25 sleeping bag is great for backpacking in the spring and summer months. This is a lightweight sleeping bag that weighs under three pounds. The Altitude will keep your pack light and help you move fast on the trail.
One of the best things about the Altitude is that it has a Thermolite-insulated foot section. This will keep your feet warm in cold weather. In addition, the mummy shape will help retain your body heat. Finally, the shaped hood and oversized draft collar will keep you warm as well.
The Altitude comes with a lightweight compression bag that provides excellent storage as well as for easy transport. You can also use it as a double bag, and all you have to do is zip the Altitude bag with an Ascent or Traverse bag.
Western Mountaineering Puma Super MF Sleeping Bag: -25F Down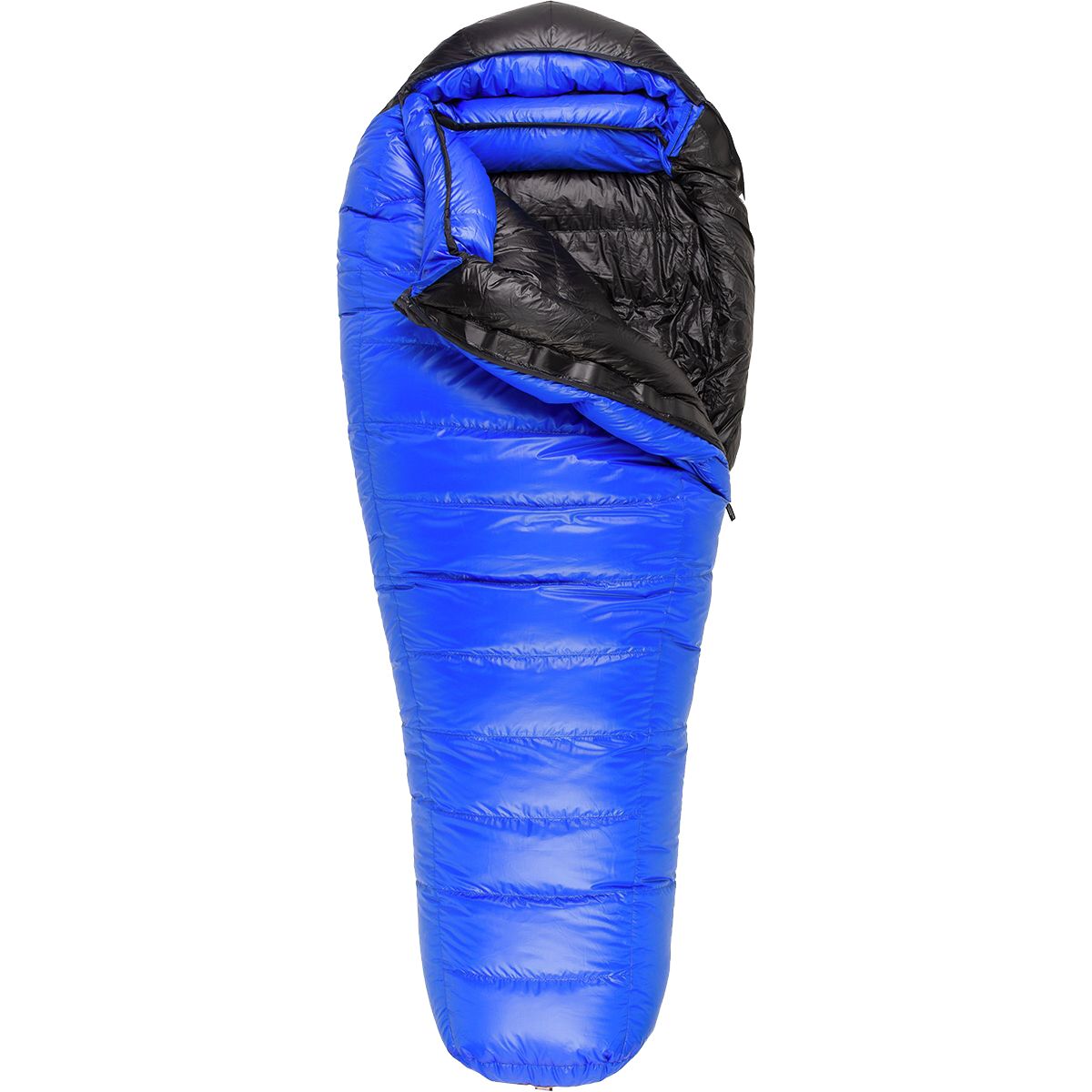 The Western Mountaineering Puma Super MF is a highly breathable sleeping bag. The water-resistant shell also protects the down insulation from frost and condensation. In addition, the interlocking draft tubes will deflect coldness.
The Puma features an ultra-premium 850-fill down insulation. This will retain your body heat and provide a higher warmth-to-weight ratio than other synthetic fill insulation.
It also has a wide shoulder girth that allows for extra layering in icy conditions. Western Mountaineering bags are made in the USA.
Mountain Hardwear Phantom Sleeping Bag: 0F Down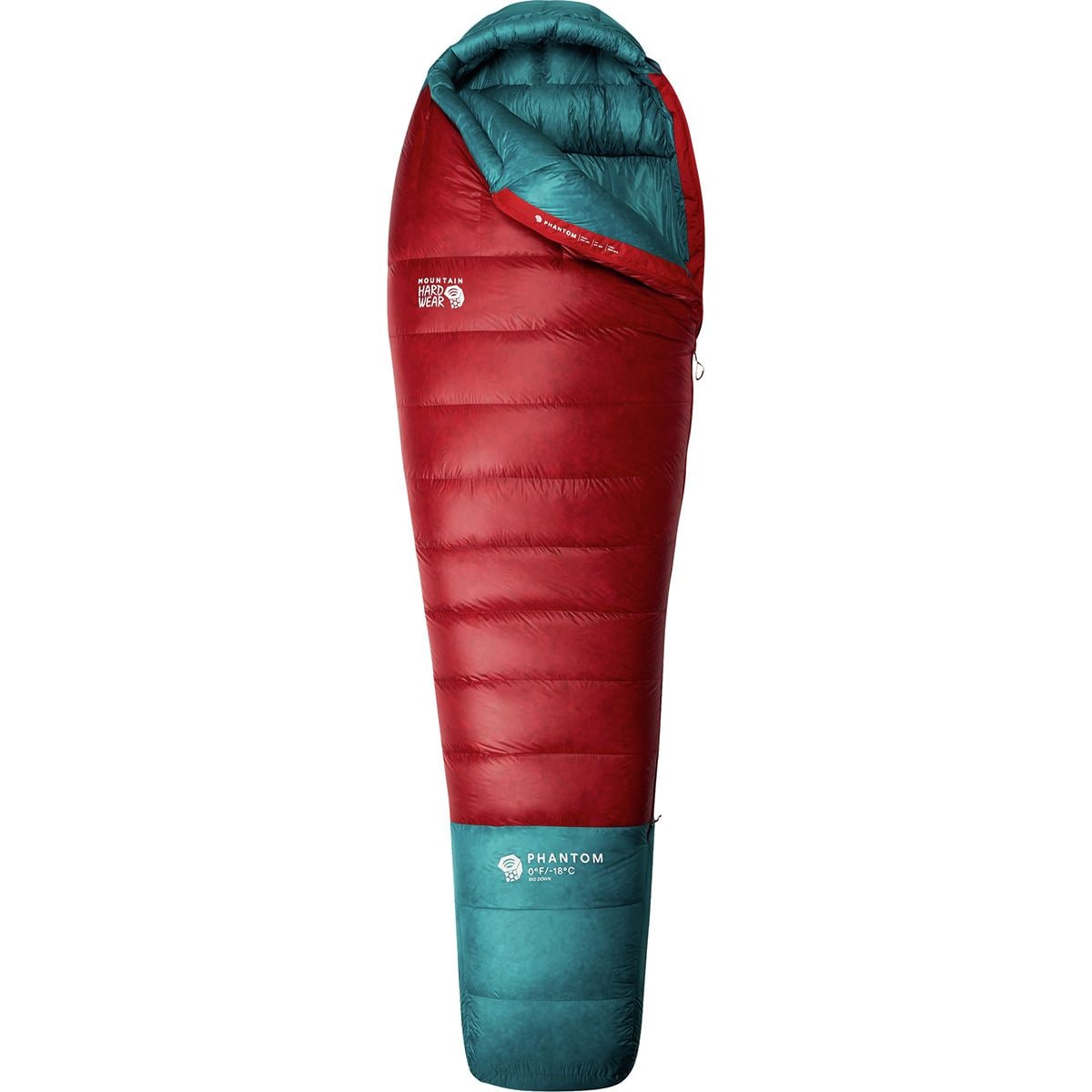 The Mountain Hardwear Phantom weighs just over two-and-a-half pounds light. In addition, the mummy shape provides maximum heat retention. One of the best features of this sleeping bag is that it has a four-chamber ergonomic hood design.
Since this bag is extremely lightweight, you don't have to worry about additional weight on your backpack. The 800-fill down also provides perfect warmth in icy conditions. The draft collar traps heat at vital core areas.
It also features an ergonomic foot box that keeps your feet warm in cold weather. In addition, the left and right-hand zippered bags can be interconnected.
The North Face Aleutian Sleeping Bag: 20F Synthetic - Women's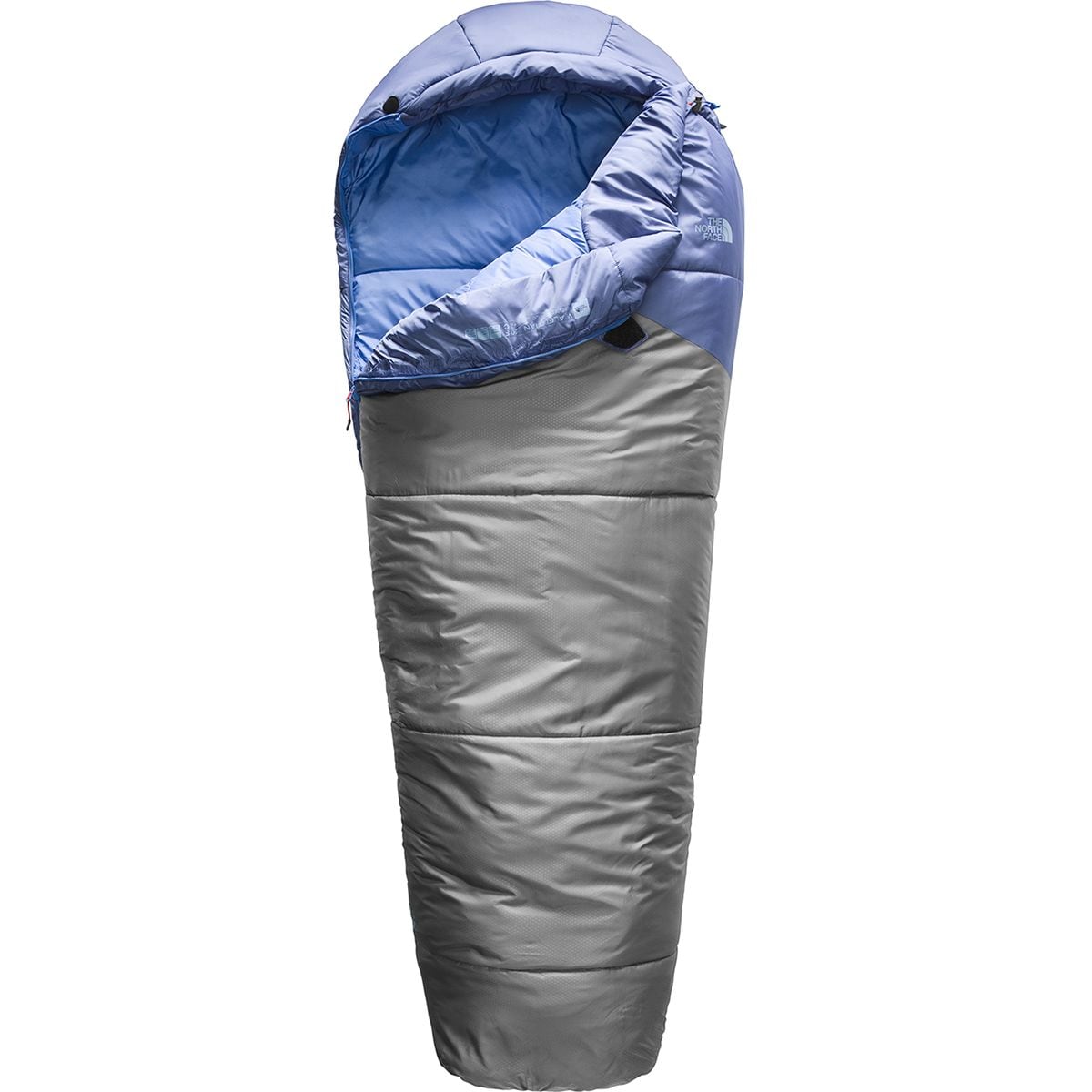 The North Face Aleutian Women's Sleeping bag is another excellent choice. This sleeping bag has a 20F rating and provides three-season versatility. Another great feature of this bag is its Heatseeker Eco insulation to keep you warm in extremely cold conditions.
The semi-rectangular shape of the sleeping bag provides more room. In addition, the full-length draft tube offers excellent heat retention. It has an internal pocket for storing your valuables, such as a phone or a watch. You can also use the short side zipper to fold the sleeping bag as a blanket.
The North Face Cat's Meow Sleeping Bag: 20F Synthetic
The North Face has been one of the most popular and trusted brands for outdoor gear. The Cat's Meow Sleeping Bag is the lightest and most compressible sleeping bag for backpacking. In addition, you can use this bag in damp conditions.
It has a Heatseeker Pro insulation which is wrapped around with a Cyclone construction. The Cat's Meow has an excellent mummy design. In addition, the shaped hood and the draft tube will keep you warm in cold weather conditions.
A remarkable feature of this bag is the pad retainer loops which keep your sleeping pad in place. This bag also includes a compression and storage sack for easy transport. This sleeping bag has a tough fabric that holds up to rough abrasion.
Marmot Trestles 0 Sleeping Bag: 0F Synthetic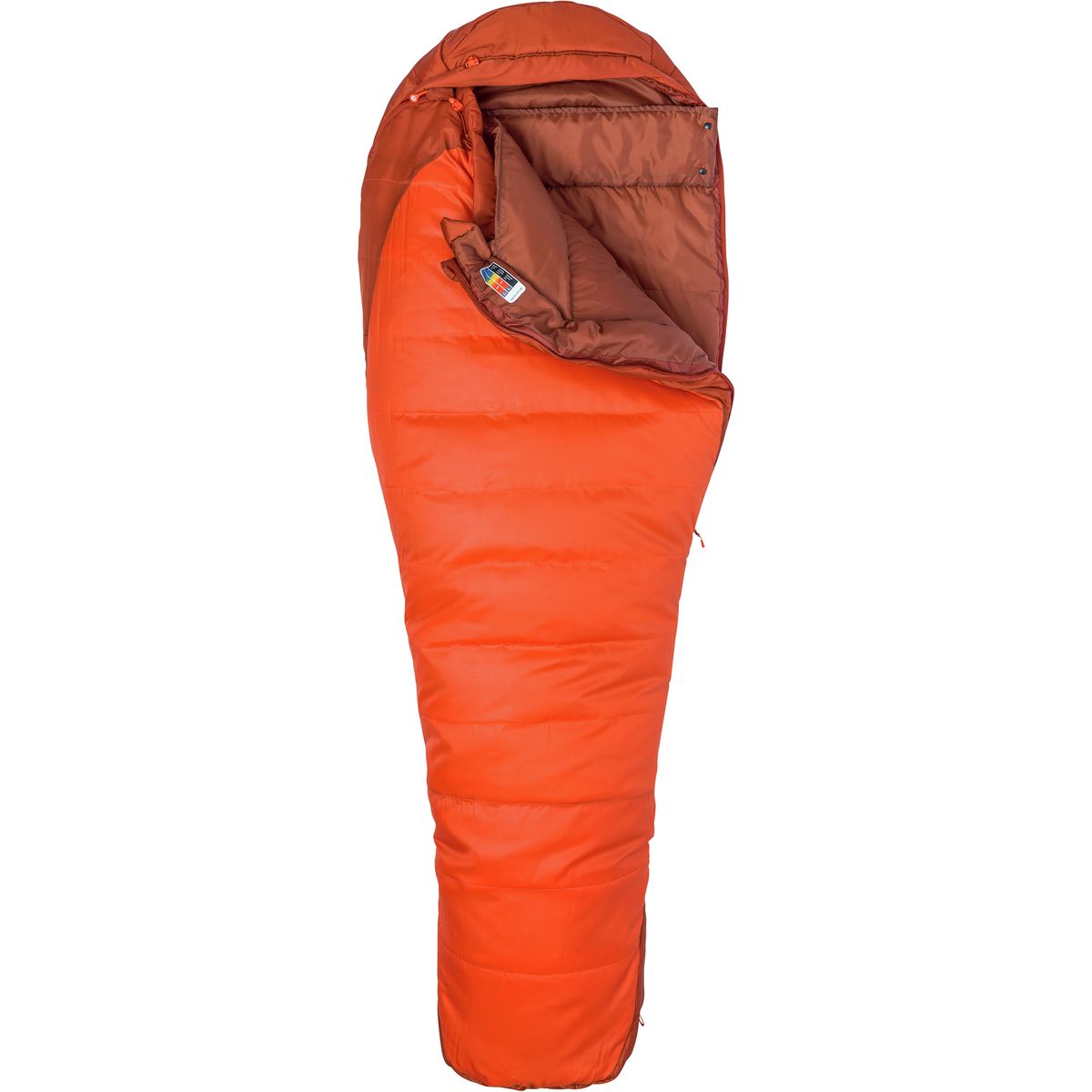 The Marmot Trestles 0 is a light and compact sleeping bag for backpacking. The Spiraloft 120 insulation provides high-loft warmth in cold weather conditions. You can easily compress this bag when traveling, so it fits right in your backpack.
The 0F rating is excellent for the spring and fall seasons. You can use this sleeping bag in high altitudes. The Trestles has a Snagless draft tube that locks in your body heat. The foot box has a trapezoidal shape for comfort.
It also has stash pockets for your valuables, such as your phone, wallet, or watch. Finally, if your sleeping bag gets wet, you can hang them using the hang loops for drying.
In conclusion, when looking for the best sleeping bag for backpacking, you should consider the insulation material, weight, breathability, and compressibility.
The Megalite 30F Down Sleeping Bag is by far the best backpacking sleeping bag in this review. The ExtremeLite™ shell fabric is one of the best features of this bag because it allows a super-high warmth-to-weight ratio, providing fantastic heat retention.
The continuous baffle design makes this pack extremely versatile, with no cold spots. Specifically, it allows unrestricted movement as well as excellent comfort and breathability. The MegaLite is indeed expensive, but quality correlates with the price.